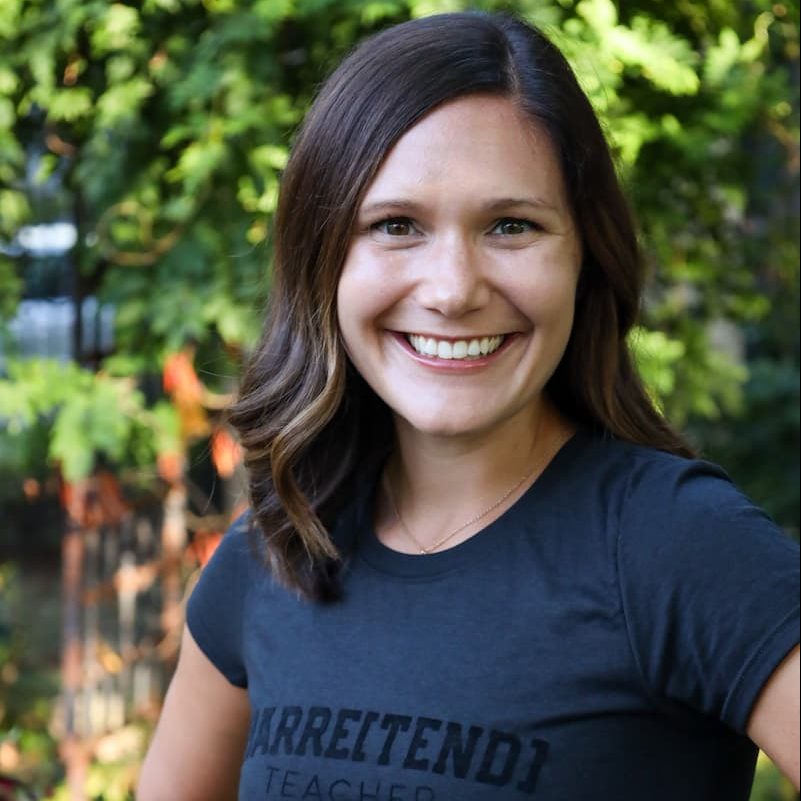 Hi everyone! My name is Abby and I am thrilled to be a part of the Barretend family!
My full time job is a Special Education teacher in the West Seneca School District. When I'm not teaching in school or at the barre, I enjoy traveling, spending time with friends and family, going out to restaurants, and being outdoors.
I discovered my love of dancing at the age of three where I danced at Lancaster Dance Center for 14 years taking classes such as tap, ballet, pointe, modern, jazz, and lyrical.
My dance teachers Miss Debby and Miss Kathy were significant role models in my life which is why I became a barre instructor today!
I grew up in Lancaster and currently live in the town of Hamburg! I have two cats named Finn and Frann and a stepdog Reese. My family, friends and pets are the most important things in my life.
If you have taken my class at Barretend, you know my mantra is "this is tough, but you are tougher!" Years ago, an instructor said this to me and I carry this motto with me in every aspect of life. Barre has played such a significant role in my life. It has helped me heal in many ways and there's nothing I love more than sharing that passion with others. I am fortunate to have met so many wonderful people at Barretend!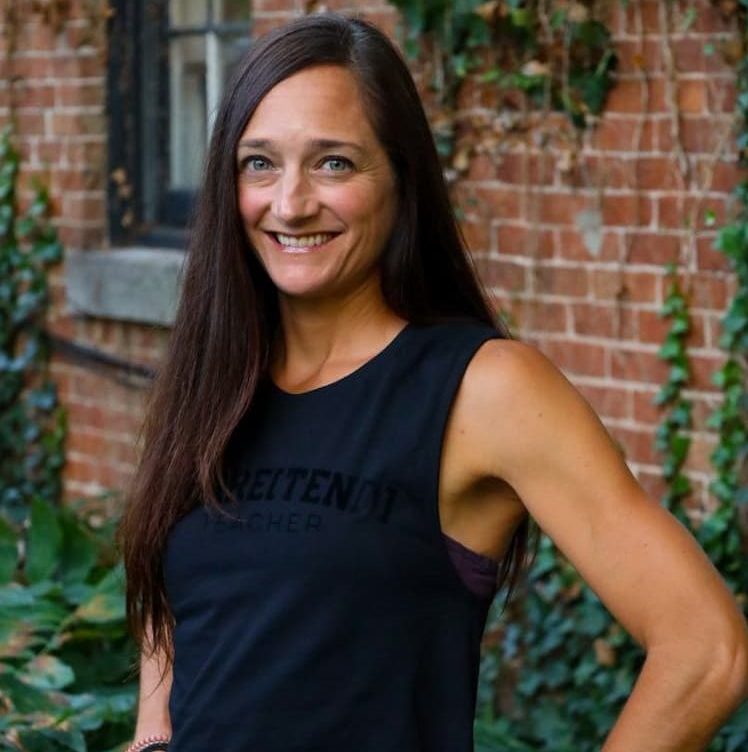 I am Carrie, an instructor at Barre(tend). I teach the 6:00AM Barre classes and I also lead the Barre to Run group.
I love giving back to the fitness community through teaching classes and gathering people to run together. It is so fulfilling to share workouts with others. I especially love the morning hours. Mornings are my jam. They are my favorite time of day. To quote Alexi Pappas in her recent book "Bravey," she describes running in the early hours when most are sleeping–" it almost felt like a dream, like stolen time." I love the discipline involved and the accountability to those who are counting on you to be there. It is magical time and the rest of the day is always better after a morning workout.
Outside of Barre(tend) I am the mom of three girls as well as a Second Grade teacher. Besides mornings I love coffee, running, yoga, chocolate, skiing, reading, baking, hiking and sushi.
Hiya, it's nice to meet you!
You can call me Arrielle, Arri or Elle lol. I was born and raised here in Buffalo! When I was 3 years old my mom had put me into dance. Little did she know I'd fall in love with it and want to be a professional. After I graduated high school I was accepted into the Joffrey Ballet School in NYC which would be the start of my pre-professional and professional career. It was incredible! At 23 I started school at the New York Institute of Massage. I wanted to help heal people and allow them to become comfortable in their own bodies, physically and mentally! I got my first job as a Licensed Massage Therapist at Nickelcity Skin Spa and Boutique. My boss (who's amazing) introduced me to Barre tend where I fell in love with working out, with MYSELF (that's huge), and with dance again. Megan brought out the passion in me and I knew I wanted to teach a class where we would all be able to let go NO JUDGMENT! And that's what we've been creating!
Bringing this to today, I'm working as an LMT, teaching barre classes (never thought I'd say that), teaching a dance class at Barre Tend, bought and moved into our home, got a puppy (she's a psycho like myself) and really feel like I'm living the dream!! Welcome to my life, love you all and hope to see you soon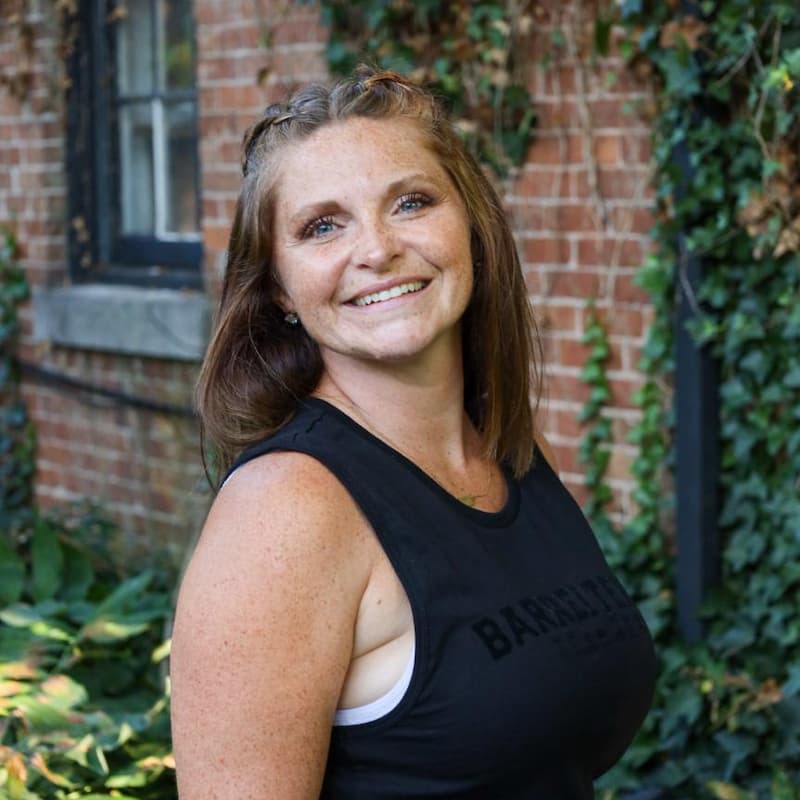 Erin. I especially love barre for its unique ability to get your heart rate pumping and when you come out of a class if feels as if you did weights and cardio at the gym, without beating on your body. It is gentle, yet effective and allows me to focus on my body and escape from the reality of life for an hour.
As an instructor, I love to incorporate a splash of ballet technique into my classes. I love focusing on form while teaching. I believe barre helps with improving posture, balance, flexibility and strengthening the core.
I am a vocal music teacher in Lackawanna for grades 6-12, a mom of three kids and pre-covid and hopefully post-covid(coming soon) you can see me on the stage at the Niagara Regional Theater singing, dancing and acting. I enjoy nature, hiking, and traveling. The water speaks to me, so I cannot think of a better location for the new Barretend!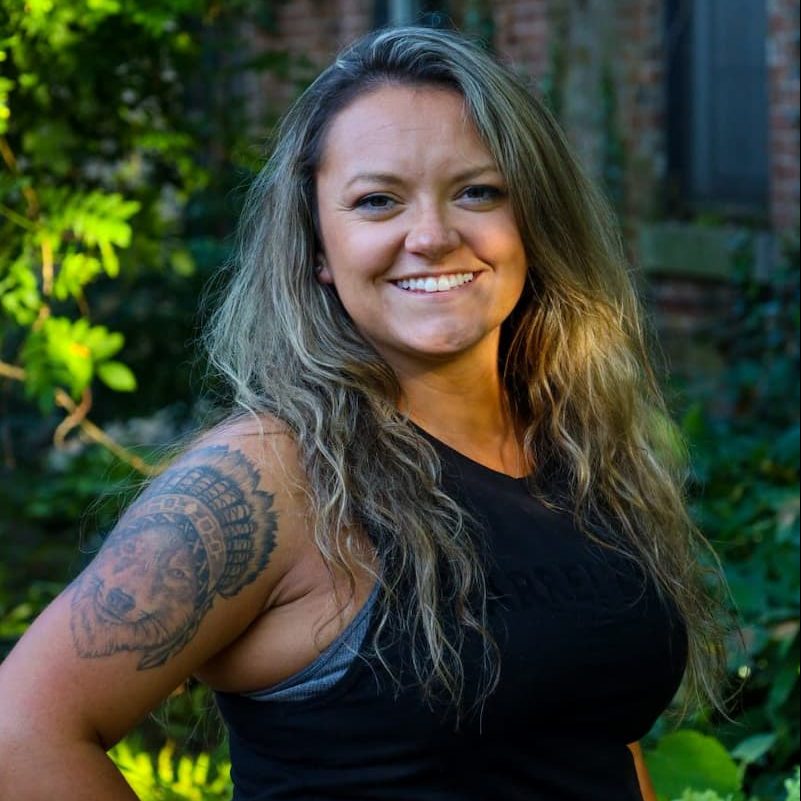 Jocelyn – I was born and raised here in Buffalo. I received my Bachelors in Exercise Science a few years ago and then went back to school to become a Licensed Physical Therapist Assistant.
Growing up I wanted to play every sport but I figured gymnastics, dance, soccer, track and field and cheerleading was probably enough. (Ha!) In college, I was a scholarship'd athlete on Gannon University's Competitve Cheer team where we traveled all along the East coast for competitions and even placed in Nationals down in Daytona against other colleges across the US. Through my experience with athletics (& some other jobs I had) I truly fell in love with how movement and exercise can be some of the best medicine for our bodies, physically and mentally. This lead to me to starting my own small business, Stretchd Out Buffalo where I focus on educating and helping others become more aware of how mobility and movement can help their bodies.
I teach a couple stretching and foam rolling classes at Barre[tend] where we really dive into all kinds of different movements, stretches and more. Athlete or non-athlete, 10 or 85.. stretching is for EVERY body and modifications can always be done.
On the days I'm not educating, teaching or helping to heal others, I spend my time hiking, kayaking, hanging out with the dogs and lifting weights!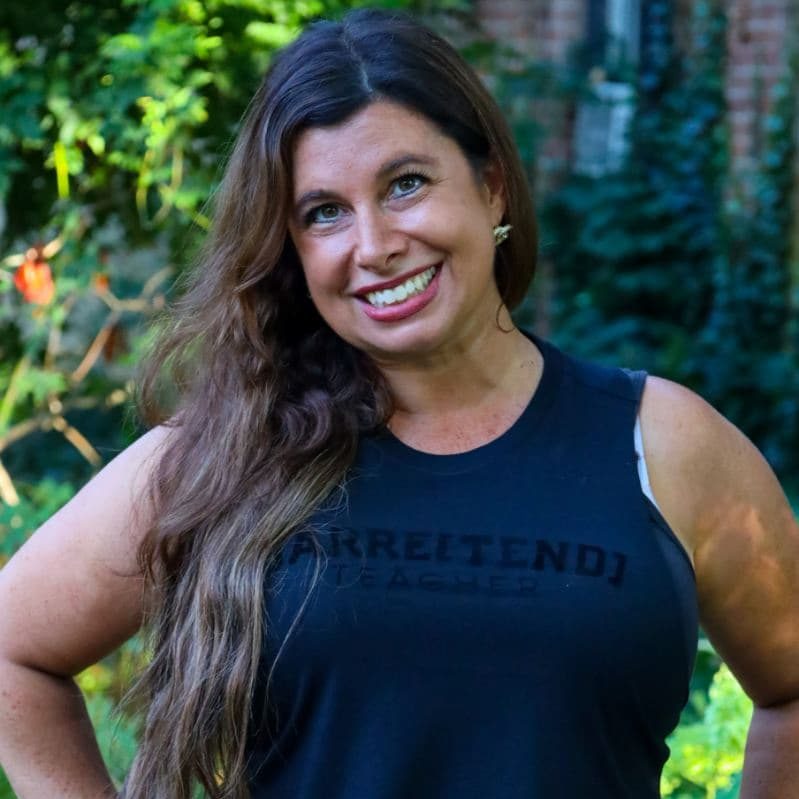 Lauren. I started belly dance over a decade ago in hopes that I could gain confidence. I was hooked, and kept pushing my comfort zone with sword balancing and performing fire/candle dances. It helped me build my core, from within.
Outside of dancing, I'm a mom of a wild toddler! I also work as an attorney, and I was a homicide and child abuse prosecutor for many years. Helping those without a voice is my passion, so I founded a nonprofit charity to rescue abused and neglected dogs.
My Tuesday class is an escape from stress. I hope to make everyone feel at ease and have fun! I love the Barre(tend) vibe of community and empowerment and it flows perfectly with belly dance.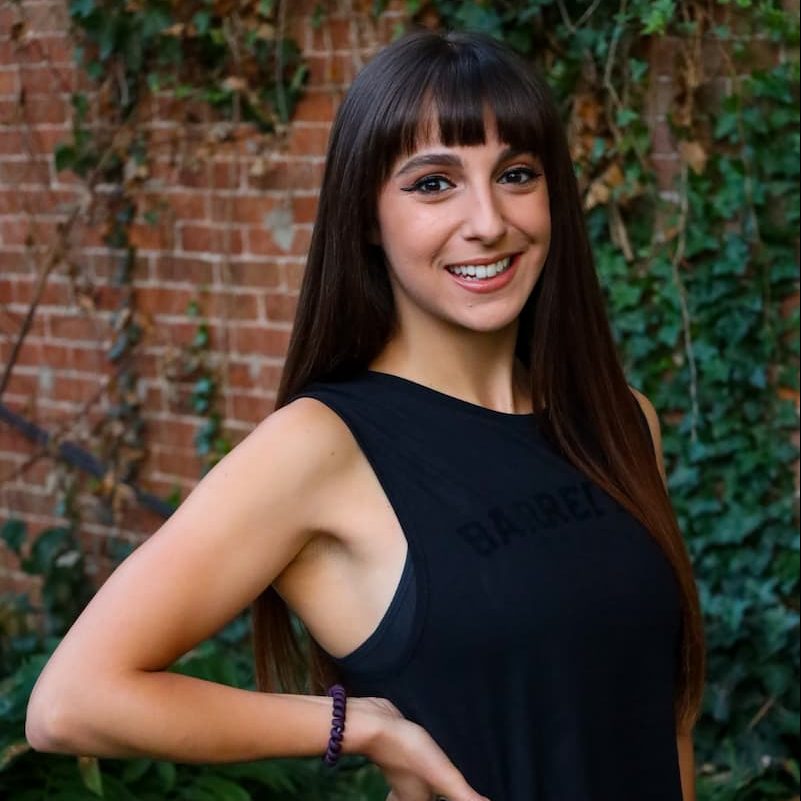 I'm Leah, I teach mindfulness barre on Mondays and Booty Barre on Wednedays. During the day I'm a rehabilitation specialist at a PROS program, which is where I first fell in love with mindfulness. Mindfulness helps us to be more present in our daily lives and truly enjoy and experience the current moment. In my classes I try to give lots of body based cues to help ground yourself in the movement and get the most out of the class, but otherwise it's a normal fun upbeat barre class!
I've always been big on being active, playing sports growing up made me appreciate the power and motivation a group of women provides, and I love that we can all do that for one another in class! I know I certainly don't push myself as hard when I'm alone, we're all in this together!!
When I'm not teaching barre or working, I love hanging out with my dog, lifting weights, hiking, biking, eating ice cream, reading, buying way too many plants, taking classes, spending time with friends, going to EDM shows, dancing, and trying new hobbies. I love that barre gives me a break from go-mode to share with others, ground myself in the moment, and have fun!
Maria
My Barre Journey.
It all started when I wondered into A Yoga with a twist class at Barretend. You're probably wondering what does Yoga have to do with barre? Well – I was intimidated. I wasn't a ballerina so I went to Barretend and took a yoga class. Half way there. As I was taking the class, the instructor played Feels So Good by Chuck Mangione. This reminded me of my father and listening to music with him as a kid. (My father past away many years ago) That December day I knew I was in the right place, doing exactly what I should be doing and my father was looking down watching over me. My clumsy, uncoordinated self went the following week to a Barre class. I instantly loved Barre and took as many classes as I could! Fast forward to today, I have completed my barre instructor training and barre bounce training. I learned form, how to count (yes, that's a real thing – I was doing it wrong), technique, foreshadowing, fundamentals and so much more. So if you want to come be clumsy with me the right way, better yet — your way, join me in one of my weekly barre classes.
Maria has always been active whether it was running in a marathon, training for a triathlon, competing in a Cheerleading competition or being a Varsity collegiate Cheerleader. She loves peanut butter, EDM, classic rock, ripped jeans, exploring new places and the color Black. Professionally Maria is a National Sales & Marketing Director promoting one of your favorite brands.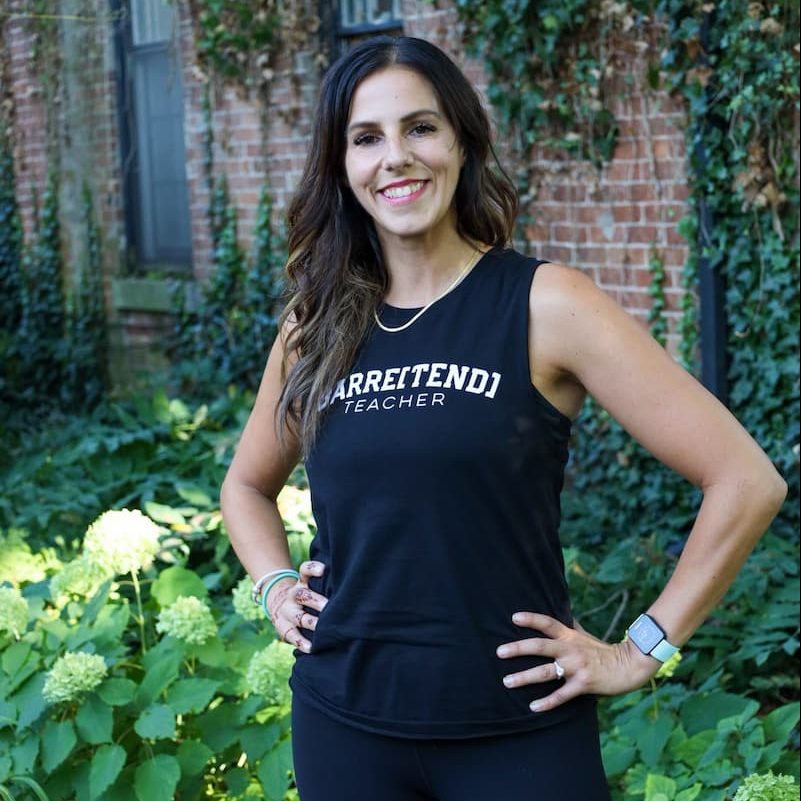 Hello, my name is Megan Leith and I own Barre(tend)!!
I opened Barre(tend) Allentown in 2019 for women who are intimidated by the idea of barre. If you were never a dancer or athlete but are looking for a low impact workout. When I say low impact, I don't mean barre is easy. Barre consists of small movements using light weights, very controlled and focused movements.
When I first started taking barre I wasn't sure I would even finish the 5 pack I purchased, this wasn't the workout I was used to. I slowly began to fall in love with barre but I still felt self-conscious in class because I wasn't flexible. I have never been able to touch my toes, I have very tight hips, hamstrings and can not lift my leg that high. I knew I was still getting a great barre workout, I just felt like I didn't look like the other students who were getting praise from the teacher. I knew there had to be other women who felt the same….that is how Barretend was created.
The community at both locations is so amazing. I could've never dreamt this in my wildest dreams. The connections and friendships made between students and teachers are so special to me. This is one of the most rewarding aspects of creating Barre(tend).
I am a Wife and Mother to my daughter Brynn and son, Landon. I have a stepdaughter, Tegan, and stepson, Dylan. We have 2 dogs and a cat.
I love the beach, lilacs, lush, reading, running, baths, anything at a spa, gardening, donuts, Brene Brown, cut out cookies and candles.
Barre(tend) also has a sister business, The Hiraeth House. A shared workspace that is home to over 10 women-owned businesses in the heart of Allentown. We also host retreats for up to 6 women in our beautiful spot, Nook Space NY.
Thank you for choosing Barre(tend) and please reach out to me with any feedback and questions.
With Gratitude,
Megan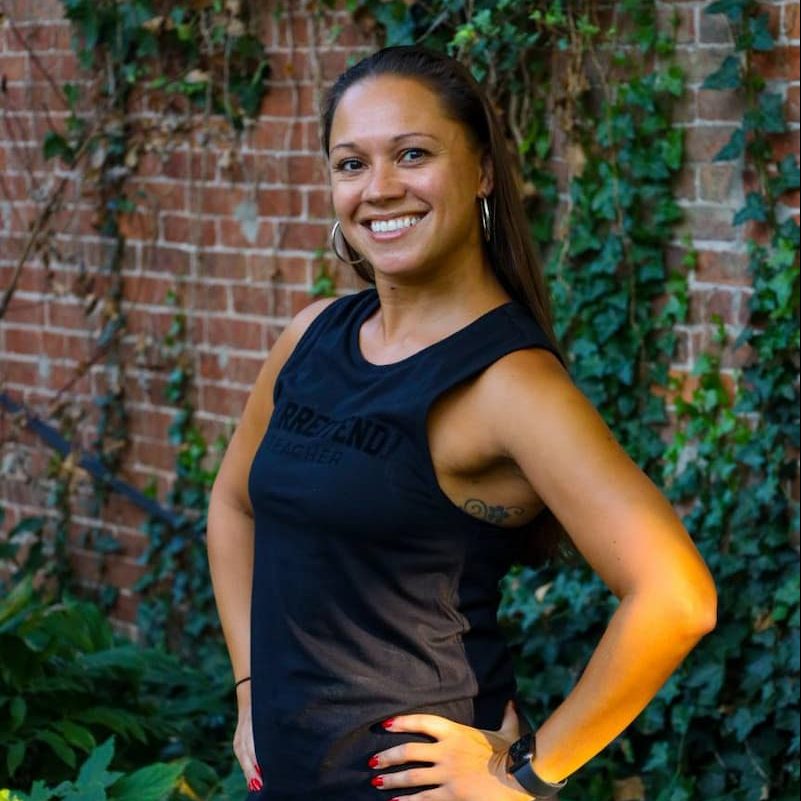 Melissa
My favorite part about barre[tend] is that you do not need to be a dancer, classes at barre[rend] are for everyone at all fitness levels. I began my journey as a student almost a year ago. I immediately fell in love! I knew then that I was only starting the beginning of my journey. The barre[tend] studio has allowed me to transition into an instructor where I can continue to grow in many ways, physically, mentally, and spiritually. As a result, my strength, stability, and confidence have increased, not to mention the bonds that I have made with some truly amazing women.
As for my 9-5 grind, I am the proud leader of an amazing team at ECMC. When I am not a the office or in the studio working out, I love spending time with my beautiful daughter, Angelina. I also enjoy puzzling, traveling, eating good food, and drinking margaritas!
I am excited to share my passion for barre fitness with you! You can find me at the barre in NT making each minute count during our express barre class. On Sundays, we start off the day down at the Allen location getting our barre burn on. I can't wait to see you at the barre!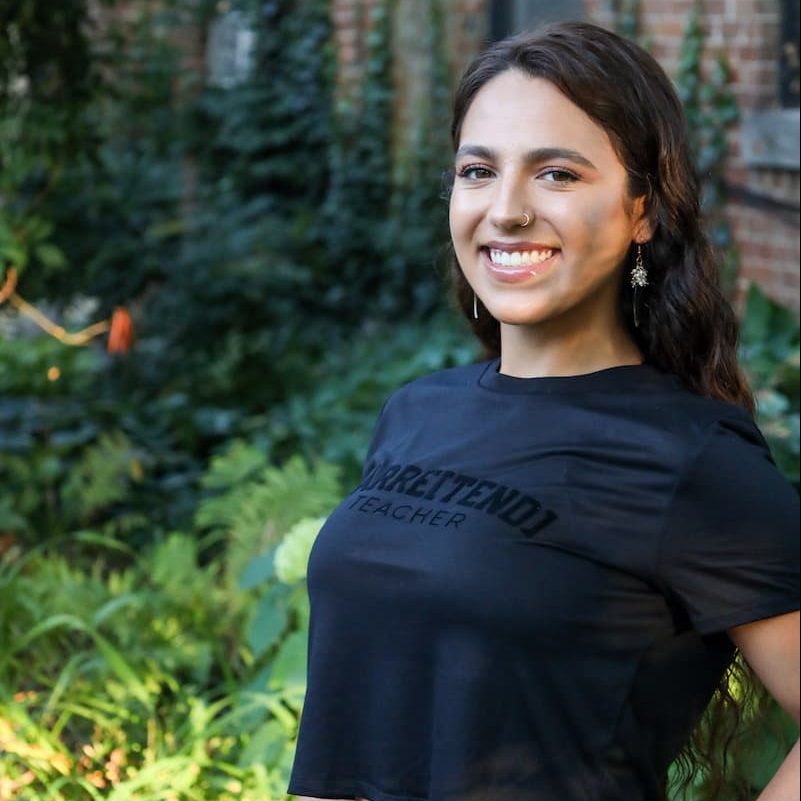 Greetings! My name is Miranda! I am an instructor at [Barretend]. I teach yoga, & an infusion of Yoga with barre or strength training. I enjoy all movement, & observing how our body feels/reacts to certain exercise. My favorite part of yoga is the mindfulness that comes along with it. Yoga has drastically changed my everyday life. From my nervous system, to my relationship with my body, or in life, tasks I complete & how I see the world. I am grateful to share that with others.
When I am not doing yoga, I enjoy dancing & have a huge passion for it. Almost as if it rekindles joy, like a little kid. I love spending time with my family. I enjoy modeling, eating vegan food, & saving dogs at Buffalo Underdogs rescue. I work for the Atlanta Journal Constitution currently, & am working to pursue a career in environmental sustainability. My dreams are to build a sanctuary with all of the tools of a healthy life. Fueling our mind and body, while helping other humans and animals.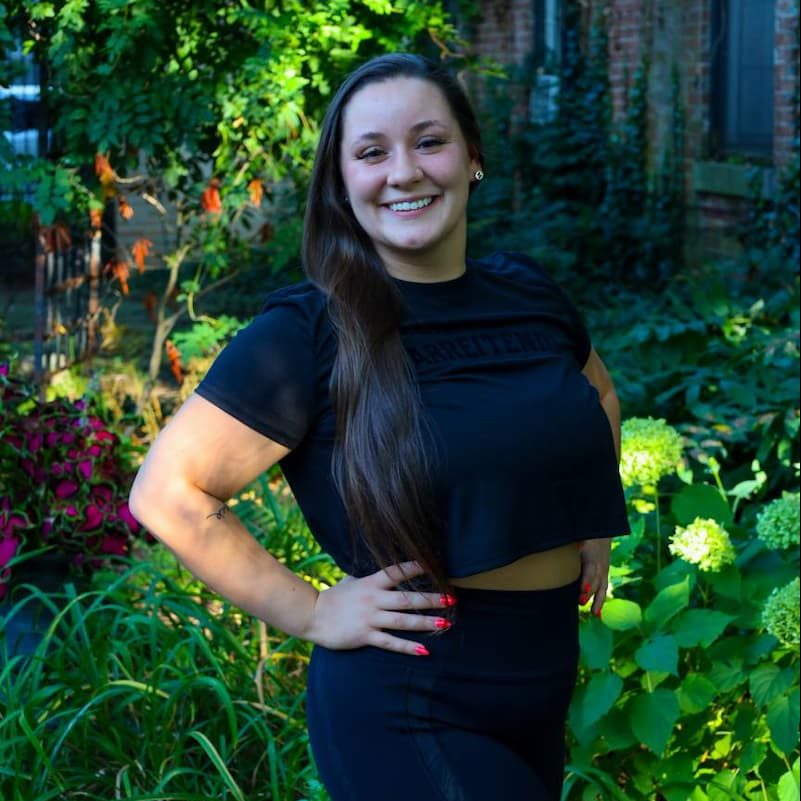 My Barre Journey:
For me barre started when I saw a barre class on the schedule of the studio I was going to. I was very intimated as I had no idea what to expect from a barre class. I did some detective work on youtube the night before and figured with my dance and cheerleading background how hard could it be?! Well it was HARD, but I absolutely loved it! Barre was like no workout I had ever done, mentally and physically challenging, I was using muscles I didn't even know I had! I loved the teacher, the music, everything about it! From that first class I was hooked, I signed up for every barre class I saw on the schedule! Then I found barre[tend] and was encouraged by our wonderful owner Megan and one of the other teachers to get certified as an instructor. As of now I have completed my training and teach barre, bounce, and some other great classes at barre[tend]! I have been dancing, cheerleading, and tumbling since I was toddler! A few of my favorite activities are scuba driving, water and snow skiing, and hiking with my dog. Professionally I am the Regional Manager of FL for an appraisal management company, but my passion is sharing my knowledge and love of barre with my amazing clients at barre[tend]!
—
Kind Regards,
Natalie Olari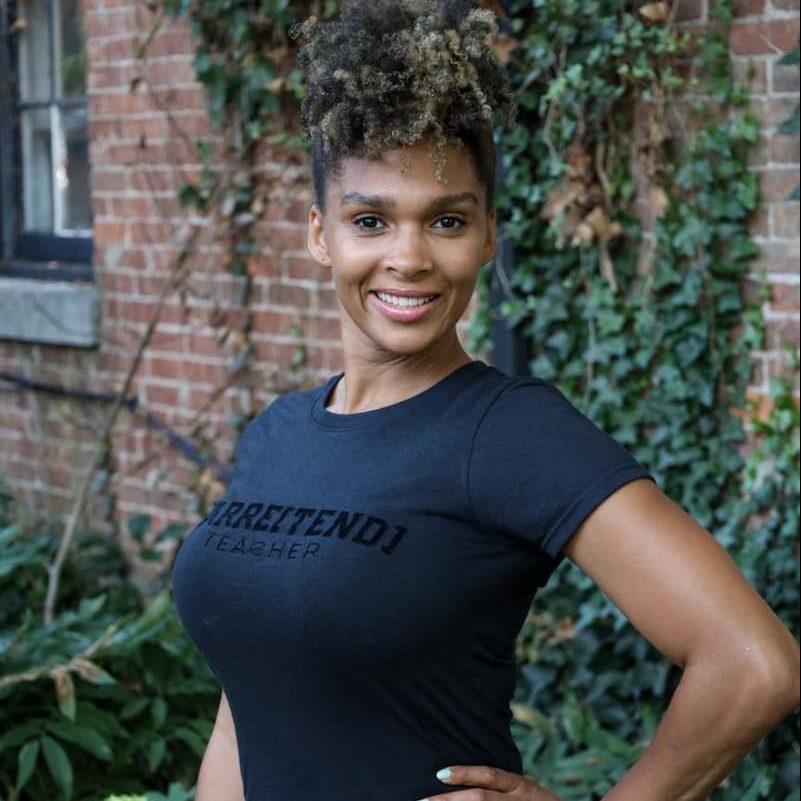 Tovah. I was born and raised in Chicago by a way of LA. I started my dance chapter at the age of 6, studying at CMDC, San Francisco ballet, Dance Theatre of Harlem, Exploring ballet with Suzanne Farrell at the Kennedy Center to name a few.
I later was the opening act for a Circus (universoul circus) was a contestant on a dance reality show (step it up and dance) joined some Grammy award winning rappers on tour (lil Wayne and Tpain) and joined another Circus (cirque du soleil).
As a former professional dancer teaching at Barretend felt like a natural fluid transition. I love what Barretend stands for and how Megan continues to Empower women and the community. I teach Tuesday's at 6pm
Cooking and eating is my jam. I'm a boy mom of two, i love music, traveling, and exploring this new place place I call home (Buffalo)